It takes one nuke to bring America to its knees. The only thing wrong with the image in that article is the placement of the strike. Anyone with one nuke to use isn't going to center it on the land mass; they're going to set it off closer to the east coast, because look at this image: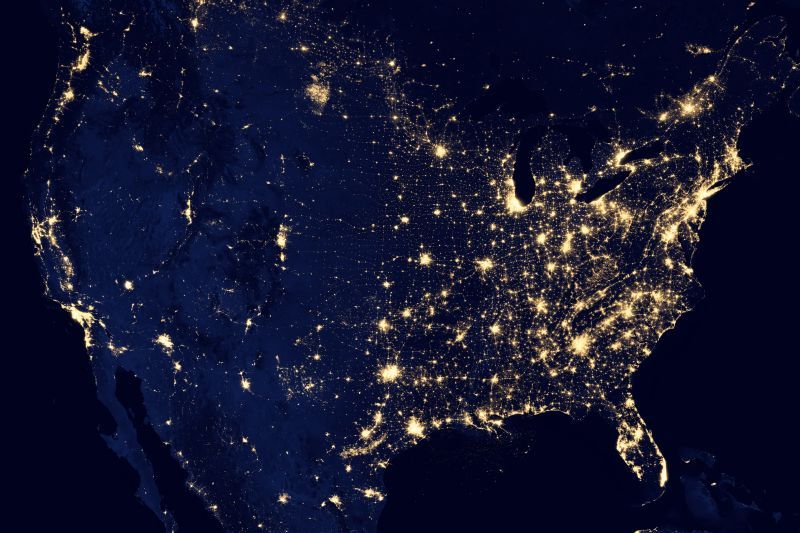 While setting it off in the middle of the continent would cover more land area, it would miss much of the industry and business on the east cost, including New York and Washington, D.C. Ground Zero for the airburst would be farther east and south, so as to get those vital cities and as much of the eastern seaboard as possible.

And yes, it would bring the United States to its knees in seconds.