There's going to be a
live action
version of
Kimi ni Todoke
.
Holy shit.
Og sez he's looking at KnT on YouTube, so I decided to check out what was up there; that's how I learned of the impending LA version. So I started watching a trailer, and got only so far before I had to stop. As soon as I saw this image: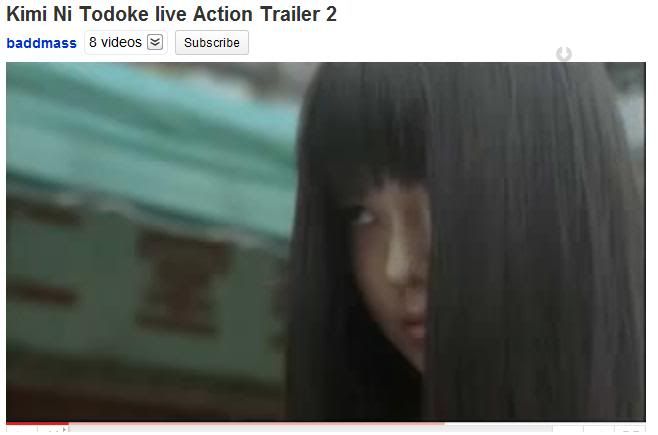 ...I burst out laughing and couldn't stop. I was laughing as I hit ALT-PRTSCRN, and I continued to laugh as I cut out just that part of the resulting image and uploaded it to Photobucket. It's
perfect.
Here's the whole trailer:
Ayane and Chizuru show up at 0:33; perfect casting.
It looks like it's going to be about as true to its manga as the
Hana Yori Dango
live-action was to its manga, but WTF--if the KnT LA is done as
well
as HYD was, I don't care.
AND it starts up broadcast in Japan on 9/25. That's only...three weeks from now. Hopefully some group is already planning to sub it, because
I WANT IT.