I've got it!
Fairy Tail
ep 29 contains
this
pan cel of Erza!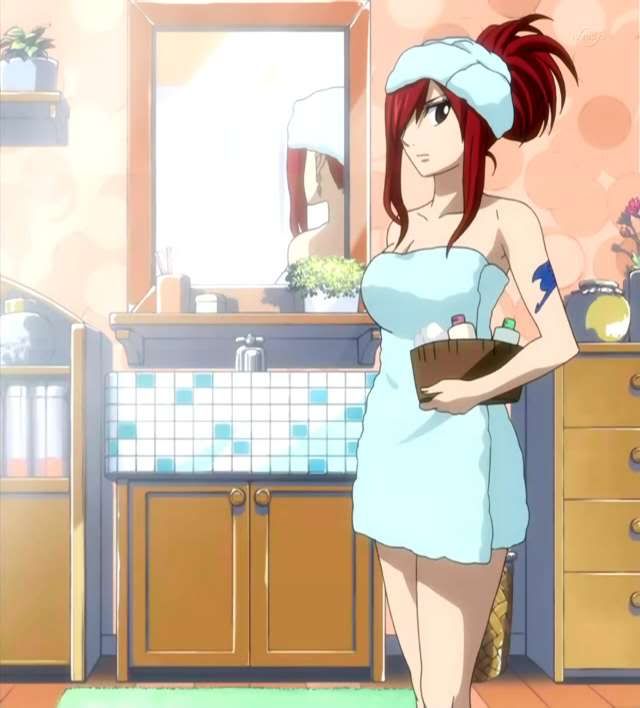 You cannot get any better than that!
* * *
Currently downloading:
Fairy Tail
eps 49-59. I had to go outside Ryugan to get 49 & 50 for some odd reason; their torrents for those eps are gone. But 51-59 are all Ryugan. Whee!
...and I saw that other fansubbers have done as far as ep
70
, so I'm going to have to see what I can grab later on. That's good, because this is an awesome series and I want it to go on for a couple
hundred
episodes.
I have other Erza cuteness I grabbed from ep 29, but I really need to get some shut-eye, so it'll have to wait. Heh.