Good old Stripcreator. How much amusement you've garnered for me over the years.

I just came across the most recent strip of my "World of Warcrack" series (nee "Evercrack"):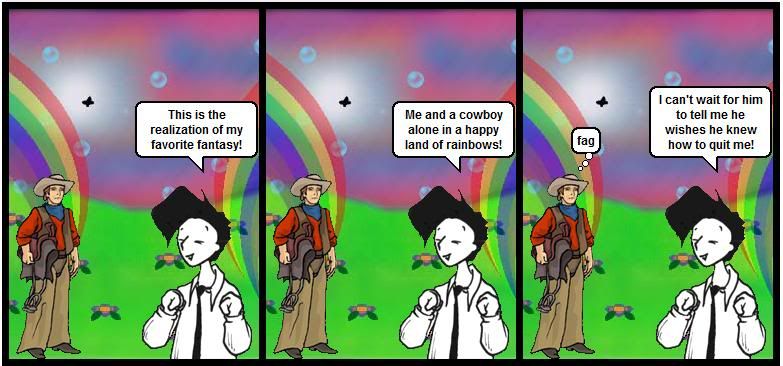 There are 283 strips in this series, and I can't post all of them here because I don't own the artwork.

One of the bits I do is about Ted, who is delusional: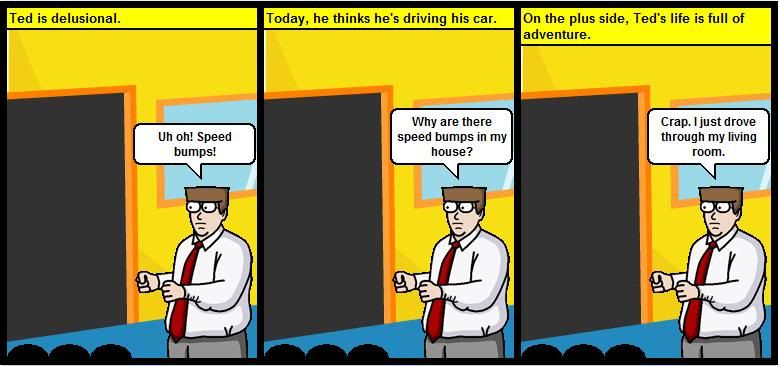 I did this one just now, and I can't figure out how to make it funny; it's just creepy:




I've gotten endless fun out of hitting the "random" button until a combination appears that I could come up with dialogue for; that's how I invented Ted, with the first strip of him I posted.

I'm glad that site is still there. I do enjoy making these up.