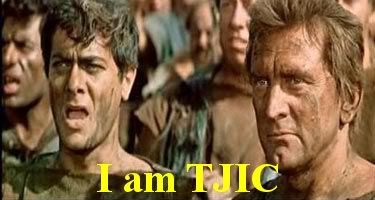 Anyone who reads the Fungus knows--by now--about Travis Corcoran having his civil rights "temporarily" suspended by the police in his hometown because he said "1 down, 534 to go" after the Gifford shooting in Arizona.

Good luck getting at his website, Dispatches From TJICistan. Expect 404 and 403 errors.

Borepatch has the story.</a>

I heard about this from Og.

Good God, I hope Mr. Corcoran wins a huge fucking lawsuit against the goose-stepping assholes that run the town he lives in.