s some shots from the bunker:

This was as far as I could open my door Wednesday morning:




It was enough for me to get out, though; so I didn't have to go out the back door and slog around the house.

On the south side of the house, the windows got packed with snow: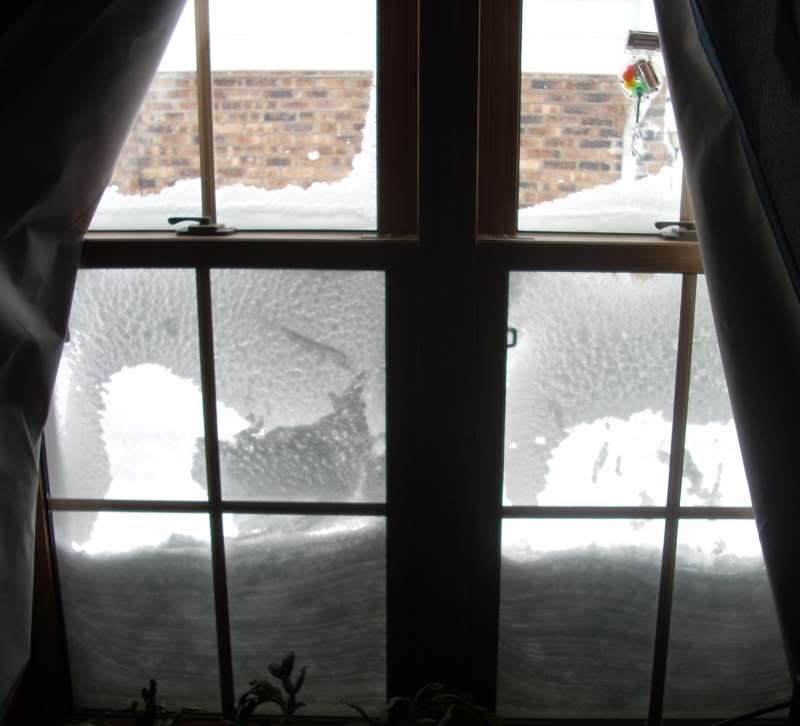 The outdoor cat, Scooter (Mom called him "Twosie") just after finishing a meal on Wednesday morning.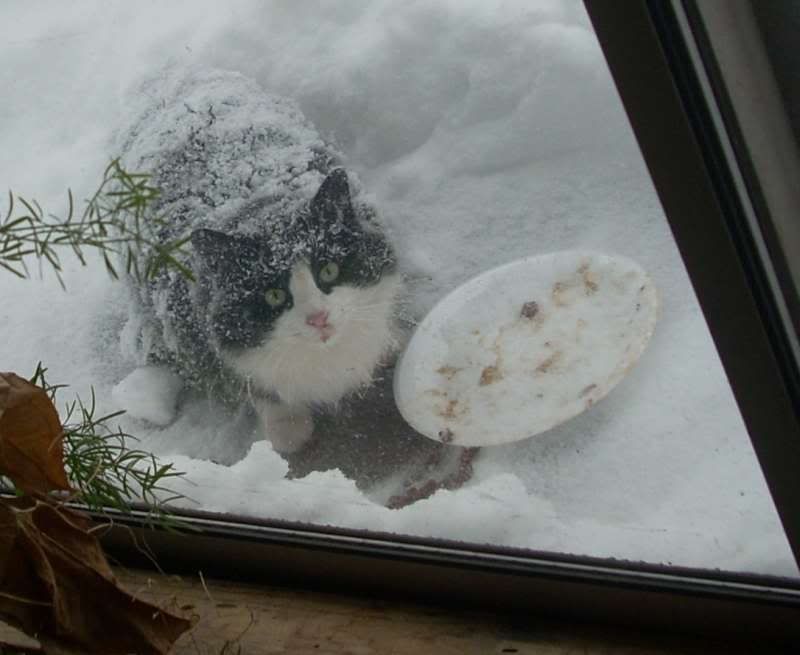 Poor guy.

A couple weeks after some telephone line work had been done in the front yard, I swiped one of the Nicor flags marking the location of the gas line and stuck it in the top of a pile of mulch that had been the stump of the elm tree in the front yard:




I call the pile "Mount Nicor"; that flag is about navel-high on me and that picture was taken before it stopped snowing. It's even deeper now; that there is a hip-deep snowdrift.

* * *

The parka has proven to be a very warm, comfortable coat--moreso than the one of the same vintage that I have been using. I may just end up retiring the thing, though that feels treasonous for some reason. As silly as it may be for a 43-year-old man to habitually wear a coat with a hood, the damn thing is warm even with the hood down. Also, the parka is designed better than the other coat; the zipper is only jacket-length, meaning I don't have to bend over to start the zipper. And it's got all sorts of big pockets.

* * *

Holy crap, it's 2 AM. I'd better go to bed.