The house is clean, the apple crisp is baked, the house is clean, the presents still need wrapping, but THE HOUSE IS CLEAN!

I still need to use some toilet bowl cleaner in the obvious and appropriate place. Other than that--did I mention?--THE HOUSE IS CLEAN!!!

To celebrate, I offer this: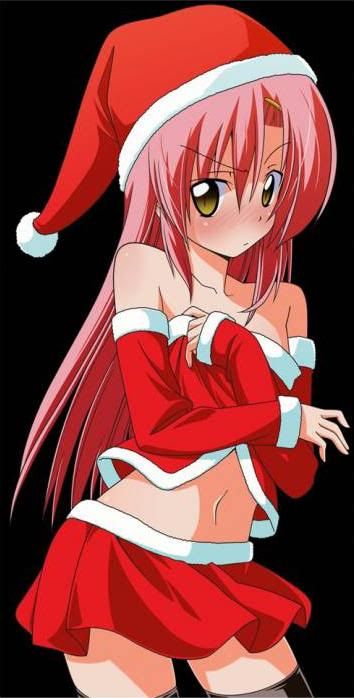 You're welcome.

That's Hinagiku Katsura from Hayate no Gotoku and she's made of awesome. That Santa can hurry down my chimney any time!

* * *

Here's another great anime image that's appropriate for the day: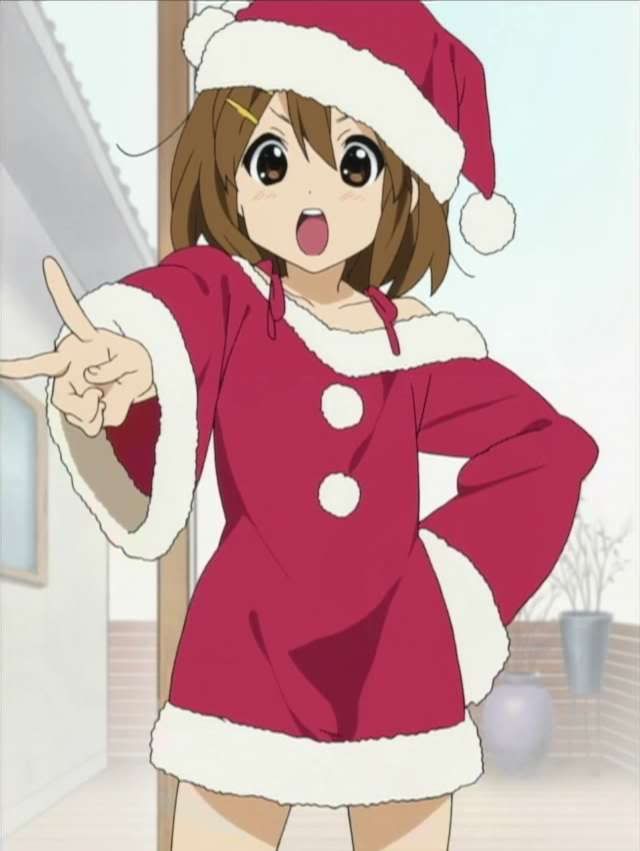 Yui from K-on! in the Christmas ep from that series.

* * *

Disappearance of Haruhi Suzumiya begins a few days before Christmas, but it's not really Christmas anime.

* * *

LET'S GO MINE PLUTO FOR BUTANE!!!

* * *

And on that note, I'm going to bed.

Merry Christmas!